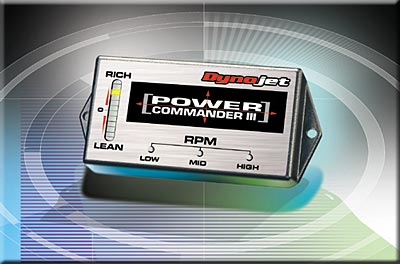 FUEL KITS

One of the most common problems motorcyclists run into is the nightmare of trying to get the carburetion / fuel injection systems right after installing a high performance product.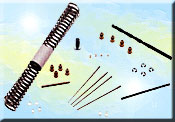 To solve this for our customers we offer the matching Micron carburetor re-calibration kits, as well as the Micron matched Power Commander series for fuel injected machines. Never before has it been so easy to adjust your fuel needs, and since they are matched to your Micron exhaust product, our Micron fuel kits are as close as you are going to find to a "drop in and go" situation as one is going to find.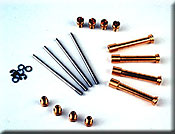 Fully adjustable, the Micron matched carburetor re-calibration kits offer the closest settings to final when installed with your Micron exhaust, while still offering the adjustability necessary for "fine" tuning or additional performance upgrades. Micron matched carburetor re-calibration kits are the best addition you will find for your Micron exhaust.
Already programmed and set to match with your Micron exhaust, our matched PC 2's take all of the hassle out of trying to adjust your fuel injection system to our high performance products. Best of all, if your needs change, or you continue to add performance products, Micron PC 2's are with you still. Simply attach to your laptop and make precise adjustments, or just push the buttons on the outside of the box for quick trackside adjustments, no need to worry as you can still make any fuel adjustments you might need.
Either way - carburetors or fuel injection - Micron is there to make the task easier then ever!